hey guys! im writing this blog officially as a 21 year old! hollla ;)
haha
i turned 21 on the 4th & celebrated vegas style! ohh yeahh
went to vegas from the 7th - 10th with 20+ people! yes. believe it!
it was crazy and i didn't get to do most of the things i wanted to ..
but overall i had a good time hanging out with the good company!
& yeah, the only diff between being 20 & 21 is that i can actually
drink legally! haha yepp, doesn't feel much different! LOL.
and i will post up some photos later on! so tune in for that!
but yeah, i want to let everyone know that urban decay is
having a friends & family sale! 30% off! whooo hoo
sale starts aug 10th til the 20th! coupon cde:
FNFF1
so make use of this awesome discount & shop away! ;D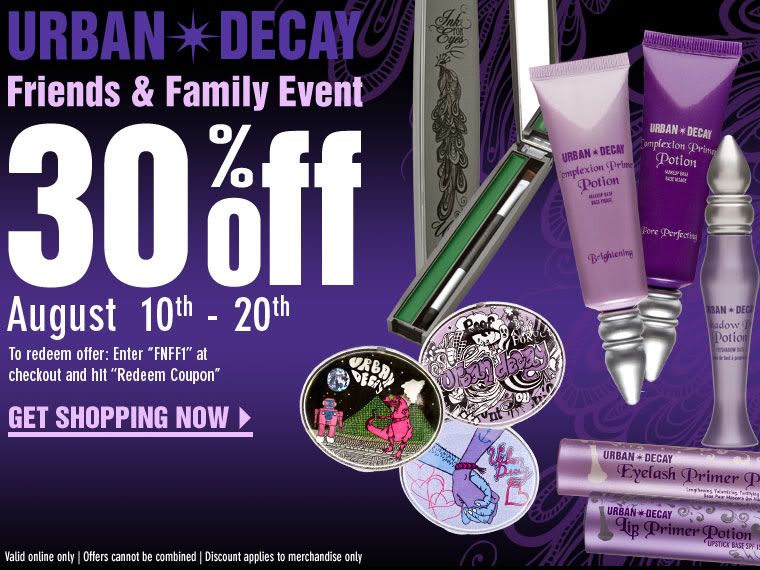 xoxo, duyen michelle ngo